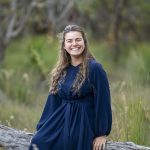 Gila Blacher
Barak lives in in Netanya and studied at the yeshiva in the Golan Heights. This is after he graduated from the midrashat Noam Yeshiva in Kfar Saba.After Yeshiva Barak served in Golani, a formidable combat unit in the Israel Defense Forces. Barak was a Bnei Akiva madrich for two years while also volunteering in a local nursing home. He loves to travel and play basketball and is looking to take the community's best players during his time in Perth.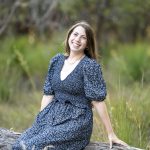 Shoham Goldstein
Ela Galon during High school, was a Madricha in Bnei Akiva for years 6 and 7 and a Madricha for year 1 in 'Oz' (a children movement). After finishing High school, Ela began her national service at an elementary school and as a Komonarit in Bnei Akiva. During the day she gave private lessons to kids and was in charge of the social activities and projects in the school throughout the year. In the evenings she managed the technical and educational side of the Bnei Akiva sniff in a yishuv called Retamim (Ramat Negev). After finishing national service she learned in a Midrasha in Maon. Her hobbies include acting, dancing and drawing.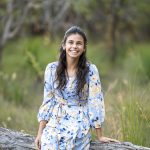 Yardena Zeitchik
Moshe Ofer studied at the Hesder Yeshiva in Kiryat Shmona in Northern Israel. This is after he graduated from the Neve Shmuel yeshiva in Efrat. After Yeshiva, he served three years in the special combat unit known as Sayeret Givati. He grew up as a member of the Bnei Akiva movement, and served as a Madrich for two years. He loves to travel, watch the views and take lots of photos.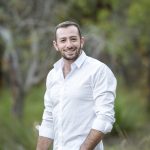 Eitan Isaacs
Adi Glater learned in a Midrasha in Beit Shean after graduating high school. Post school she served in the lsraeli Army as a commander in Hebrew studies.
Previously Adi was a Madricha in Bnei Akiva for the Eighth and Ninth grade. Adi was also a Madricha in 'Krembo Wings' a youth movement for children with and without special needs. Her hobbies include playing the guitar as well as reading books and hiking.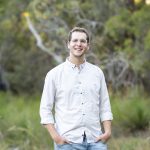 Ori Moskow
Eliran Malek originally lives in Migdal Oz, a kibbutz that hosts students from Perth every year as part of the Shorashim programme at Carmel School. He studied at the Hesder Yeshiva in Kiryat Shmona in northern Israel. He served as a combat in the Artillery Corps, and then returned to continue his studies at the yeshiva. Meanwhile he started Bachelor of Arts majoring in education, and is currently in his third year. He was a member and a counselor of the Bnei Akiva movement.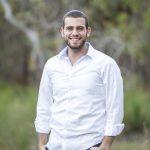 Uriel Tahover
Avital Shindman learned in a pre army program (Mechina) called Lapidot after graduating high school, then enlisted into the IDF Spokesperson Unit and served in the North American Media Desk. Growing up, Avital was a Chanicha in Bnei Akiva and then became a Madricha for the sixth and seventh grade. Avital enjoys hiking, writing and being out in nature. She is looking forward to meeting everyone in the Perth Jewish Community.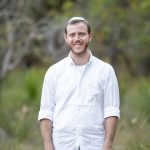 Moty Naveh
Hillel Michael Siton is from Ramat Gan, Israel. He previously learned in Golan Heights yeshiva and served in the IDF Golani unit. He was a madrich at Bnei Akiva and volunteered at "Ilan" (An institution assisting kids with special needs). Hobbies include playing soccer (real and playstation) and reading about psychology.