Rabbi Marcus Solomon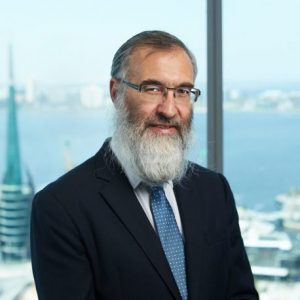 Rabbi Marcus Solomon is the founding Rabbi of the Beit Midrash of WA and is responsible for its overall direction. Rabbi Solomon received rabbinic ordination from Central Tomchei Tmimim Yeshivah Academy in Brooklyn, New York, and is also a graduate of the Rabbinical College of Australia and New Zealand, in Melbourne, Victoria. Rabbi Solomon received a law degree from the University of Western Australia. Currently practicing as a barrister, he was previously a teacher of Jewish Studies at Carmel High School from 1985 to 1990 and served as director of Carmel's Jewish Studies Department from 1988 to 1990. Rabbi Solomon has served as vice president of Carmel School since 1997. Rabbi Solomon can be contacted through his administrative assistant, Nicole Williams.
Rav Ari Posner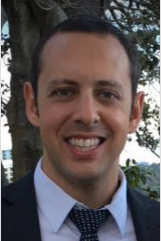 Rabbi Ari Posner was born in South Africa, spent half his childhood in the USA and has since been living in Perth, Australia. An alumnus of Yeshivat Har Etzion ("The Gush"), Rav Ari has been the second rabbi of the Mizrachi Perth community since 2015 where he answers Halachic questions, delivers regular shiurim and programming for children and adults alike and acts as the Rosh Kollel managing the learning programs for the Torah Mitzion and Bnei Akiva shlichim. Rabbi Posner has a wealth of hands on experience in many elements of communal infrastructure including building and maintaining Eruvin, communal Kashrut and Beth Din responsibilities. He is also an experienced Sofer STa"M and Ba'al Keriy'ah.
Rav Ari is a qualified educator and in addition to formal teaching has also contributed to the development of core and advanced stream Jewish Studies, Tanach, Jewish History and Talmud curricula. He also holds a BEng (Hons) in mechatronic engineering and as a professional engineer has a keen interest in the interplay between Judaism, technology and science.
Rav Ari's passion for Torah learning and Talmud study coupled with his professional experience bring a unique blend of modern sensibilities and expertise with a strong traditional viewpoint. He strongly believes in the vital importance of developing learning skills, building knowledge as a foundation from which to grow through honest challenge and in approaching matters from a holistic perspective.
Ester & Gilad Lavi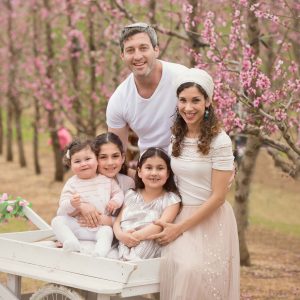 Gilad and Ester Lavi have been Bnei Akiva shlichim in Perth since September 2016. Prior to joining our community they worked for several years at Achuzat Sarah, a home for deprived children needing support and family, living with 12 boys. Gilad's background includes a BA in Psychology as well as a degree in special education teaching. Ester's studies include education as well as a degree in graphic design.
Gilad and Lavi have three daughters, all of whom are equally excited to be part of the Perth Jewish community and Dianella Shule Mizrachi Perth family.