Rabbi Marcus Solomon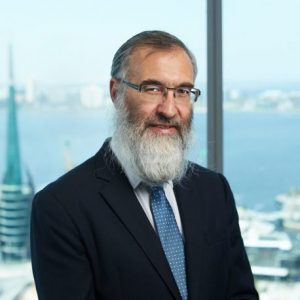 Rabbi Marcus Solomon is the founding Rabbi of the Beit Midrash of WA and is responsible for its overall direction. Rabbi Solomon received rabbinic ordination from Central Tomchei Tmimim Yeshivah Academy in Brooklyn, New York, and is also a graduate of the Rabbinical College of Australia and New Zealand, in Melbourne, Victoria. Rabbi Solomon received a law degree from the University of Western Australia. Currently practicing as a barrister, he was previously a teacher of Jewish Studies at Carmel High School from 1985 to 1990 and served as director of Carmel's Jewish Studies Department from 1988 to 1990. Rabbi Solomon has served as vice president of Carmel School since 1997. Rabbi Solomon can be contacted through his administrative assistant, Nicole Williams.
Rav Ari Posner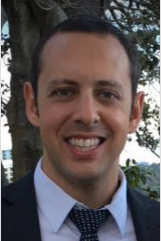 Rabbi Posner lived in Perth for his upper primary and high school years, after which he left for Israel to study at the Yeshiva of Beit El and then at Yeshivat Har Etzion in Gush Etzion. During this time, Rabbi Posner also became certified as a Sofer STa"M and Magiha. Rabbi Posner returned to Perth in 2008 where he continued studying, while at the same time teaching in the Shule's Cheder / Yeshiva Ketana program for which he wrote a comprehensive curriculum from Kindy to Year 12 and working in community security. Rabbi Posner received a Bachelor of Engineering in mechatronic engineering and semicha from HaRav Zalman Nechamia Goldberg Shlit"a. Rabbi Posner is currently the Rosh Kollel for the Beit Midrash of Western Australia and Rabbi at Dianella Shule.
Ester & Gilad Lavi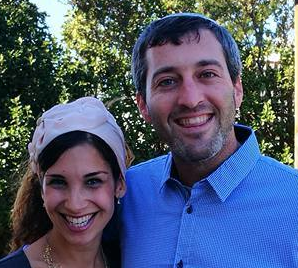 Gilad and Ester Lavi have been Bnei Akiva shlichim in Perth since September 2016. Prior to joining our community they worked for several years at Achuzat Sarah, a home for deprived children needing support and family, living with 12 boys. Gilad's background includes a BA in Psychology as well as a degree in special education teaching. Ester's studies include education as well as a degree in graphic design.
Gilad and Lavi have three daughters, all of whom are equally excited to be part of the Perth Jewish community and Dianella Shule Mizrachi Perth family.