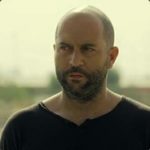 Avihay Bartov
Avihay Bartov volunteered with multiple organisations throughout his time in high school, including being a madrich for the sixth and seventh grades in Bnei Akiva and helping children with disabilities on camp 'Ilan'. After he served in the Maglan unit for his army service he helped to tutor kids for their high school exams in the youth village "Tom Herev La'et" before coming to Australia.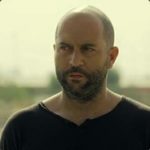 Gavriel Hochstein
Gavriel Hochstein was born in Manhattan, New York, but completed his schooling and army service in Israel. He studied at a yeshiva high school and volunteered as a madrich with Bnei Akiva for the six and seventh grade as well as a tutor for kids with disabilities in 'Simcha La-Yeled' and with the 'Yachad organisation for children with disabilities in camp Moshava.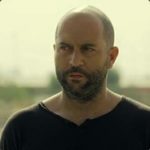 Itamar Horovitz
Itamar Horovitz graduated from Yeshiva high school 'Neve shmuel' in 2014 before studying at a Hesder yeshiva in yerucham, in the south of Israel. He served in the army in the combat engineering unit and completed a squad-commanding course during his service.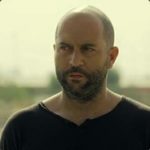 Dror Fructer
Dror Fruchter studied at Yeshivat Hesder Maalot after graduating from high school in 2014. He served as a soldier and a commander in the combat engineer corps before returning to further his studies at the Hesder Yeshiva. During his schooling he was also a leader in Bnei Akiva, leading the fourth and fifth grades during his time as a madrich with the youth movement.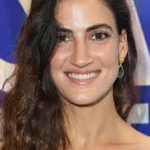 Tagel Navon
Tagel Navon graduated from Amit Kennedy high school with a major focus on literature and biology. During her schooling she was a madricha for Bnei Akiva, a tutor for maths and English at the Azrieli institute, an educator for marginalised youth as well as an art assistant in Shoshanim camp in America. Her national service work also saw her working with children, as she was a counsellor for children on the autism spectrum, and an art instructor at a community centre.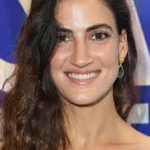 Miryam Sherman
Miryam Sherman after finishing High school began her national service at an elementary school and with Bnei Akiva. During the day she gave private lessons to kids in need, especially those who made Aliyah ad well as assisting the teachers in special projects such as siddur parties and Rosh Chodesh activities. In the evenings she managed the technical side of the Bnei Akiva sniff in Mitzpe Nevo. Her hobbies include playing the guitar as well as acting and theatre.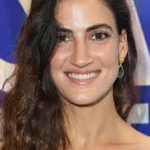 Achinoam Gihasi
Achinoam Gihasi served in the Israeli army as an education officer with the Israeli border police, after graduating from a high school in Jerusalem. During her schooling,  Achinoam was a madrich in Bnei Akiva, where she spent much time working with children at the Hadassah Hospital.